This is a guided course and not currently open for enrollement. If you are interested in joining this course, please email us at eating.empowered@gmail.com to be placed on the waiting list. You can also purchase our self-study course NOW to get started. Why wait?

LET US HELP YOU LOSE WEIGHT
Are you…
★ Confused by the endless cycle of fad diets? Low fat? No carb? No sugar?
★ Tired of losing / gaining the same 10, 15 or even 20 or more pounds?
★ Feel overwhelmed, confused and discouraged about losing weight?
★ Ready to get off the dieting roller coaster?
In our work at an academic medical center, we have helped thousands of people lose weight, increase energy, feel more confident and manage their weight long-term. We have helped people break free from the endless cycle of yo-yo dieting by guiding them to develop small, consistent and sustainable habits over time.
We are ready to take our extensive knowledge, skills, training and experience online to help you learn the skills necessary to lose weight and improve your health and well-being. But we're not just two experts disseminating information. We're sharing skills we actually use in every day life!
We're a team – a registered dietitian and licensed psychologist who believe passionately in helping people take charge of the hidden ways our environments work against us to promote weight gain and support inactivity. We're on a mission to change how we think about food and moving our bodies!
While we are focused on weight loss, we are also focused on the ways in which developing a healthy relationship with food can transform our lives and our health.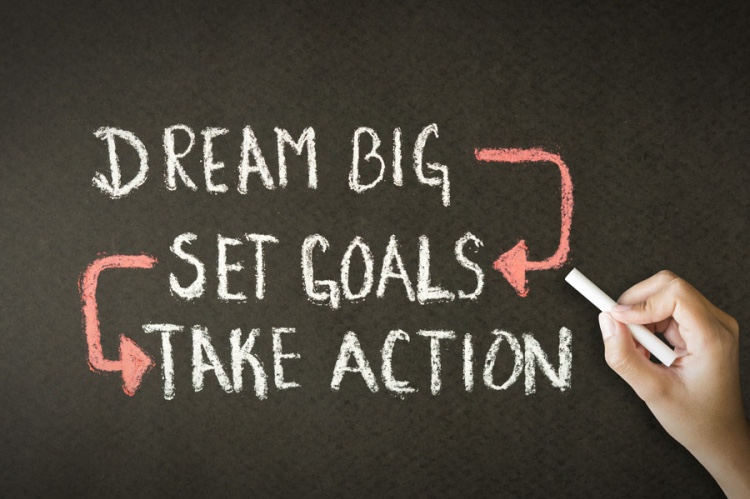 Losing weight requires behavior change. It's shocking to us the number of weight loss programs that do not incorporate a trained, credentialed behavioral health professional. Don't settle for anything less!
Anyone can call themselves a health coach or a nutritionist. In this course you are receiving the combined knowledge, training and experience of a registered dietitian and a PhD level licensed psychologist with advanced training, knowledge and extensive experience.
You are literally receiving 2 professionals for the price of 1! We feel strongly about emphasizing this very important distinction.
WHAT WILL YOU LEARN?
Success Beyond the Scale is about tapping into your intrinsic motivation (what uniquely motivates you). It's about identifying your deepest desires (that only you know) for taking charge of your weight and your health and using it to sustain you when the going gets tough. This program is designed to help you learn skills that you can use for the rest of your life to manage your weight.
You will leave this masterclass with:
A healthy, flexible eating plan for use in your everyday life
A shift in mindset that transforms your attitude toward food and guides your eating behavior
Setting up systems for permanent lifestyle changes that support weight loss & sustain healthy habits
Specific skills to sustain behavior change that are easy to use
Access to a community of health conscious & supportive people
What are we offering?
The introductory level of Success Beyond the Scale, what we call the "Acorn" level, will be offered as a self-study for a limited time for $99. The information and education alone is worth much more, but we feel strongly that this should be affordable to most people. It is less than the cost of one expensive dinner out, but we wanted to make sure you get everything you need to be successful, and reward you for being an early adopter. Visit the self-study page to learn more.
What if you need more help?
We have migrated towards online courses because we want to reach as many people as possible. We don't have the availability to work with people 1-on-1. BUT, four people have asked me this week if they can hire us to coach them individually.
In response, we are excited to offer our guided Success Beyond the Scale course - we've labeled the "Solid Oak" level.
By signing up for this course, you receive access to all the education, videos and handouts provided to the self-study participants. The information is "dripped" over time – one or two lessons each week. This helps you pace yourself, while also giving you deadlines to complete the material.
In addition, we are offering a high level of support during the 6 weeks the course will be running. You will join an online support group where you can ask questions, share success and discuss barriers to change. You can share recipes, work out ideas and connect with people just like you. You will be joined by your behavior change specialist and registered dietitian both of whom will provide guidance, encouragement and support.
In addition to the education and support group, we are offering live 1-hour weekly group coaching calls to answer your questions directly in a more personal way. Jennifer (health psychologist) and Anna (registered dietitian) will both be on the call each week, answering questions and fostering support among group members.
We wanted to note that our current price is a one-time, introductory rate. The prices of this course represents 1/2 the cost of a 6 week, live coaching program with 1 professional. Trust us, the live coaching calls alone will be worth your investment. You are receiving the time, attention & guidance of 2 highly trained professionals with advanced education & experience in the field of weight management. Please know, anyone can identify themselves as a "nutritionist" or a "health coach." Few programs will offer the knowledge, training, experience & advanced education you are receiving in this course. Do not settle for anything less! You get all of this for only $295, which is less than we would both charge for a one hour consultation! Our plan is to run this course with a limited number of people. After we receive our limit, the class will close. We plan to run future courses which will be offered at a higher rate.

To Recap...

1. Tier 1: Buy Success Beyond the Scale Home Study Course for $99 to receive valuable education, videos and handouts to get your started on your healthy living journey.
2. Upgrade to Tier 2: The Guided Success Beyond the Scale Course for $295 to receive all that the Home Study Course has to offer PLUS 6 weekly 1 hour coaching calls with Jennifer & Anna if you want more help, support and feedback to accelerate your progress.

3. Or, just keep doing what you're doing if you're happy with where you are right now and aren't sure change is necessary.
Of course, if you are not happy with the course content, ask us for a full refund within 30 days!
LET'S CREATE SUCCESS BEYOND THE SCALE!